Hobbies and the internet are awesome.  For all of us, it means access to the general public is alive and well, 24 hours a day.  What more could any of us ask for?
We have two choices.
1 – Physical Goods and Services
2 – Online Activity
If you're here and reading this website, you might be interested in a mixture of both, after all, any physical goods and services business needs some back up, whether it's word of mouth or an online presence.
Anyone can start a new business, but as with anything else, any new business starts with the need to learn a skill, or improve on current skills to move forward.  It takes a little time, effort, work and determination to learn a new trade or skill, and to keep moving forward with it.
Using hobbies and interests for your new business is an area that is increasing as the years of online life have moved forward.  More and more people are learning about opportunities that are available to them, with new ways of learning and finding customers available to us all.
What is different from the regular traditional models, is that it's much easier to start off with something you are already interested in.  My beginnings with therapies started with a review of a facial by a blog partner, which made me realise just now much I enjoyed the industry.  I'd wasted so many years in environments that held no interest for me, but there I was, actually enjoying what I was doing.
Deciding to take your hobby forward.
Whether it's nails, facials, body massage, ear candling, spray tanning, or indeed, anything else that takes your fancy in the therapy world, it's time to sit down and look at what you are considering.  For a reasonable price these days, you can buy accredited training that allows you to practise on the general public.  We supply training exactly like this, both online and offline.  The benefit is not having to spend years at college learning everything when we only want to learn one or two quite specific skills.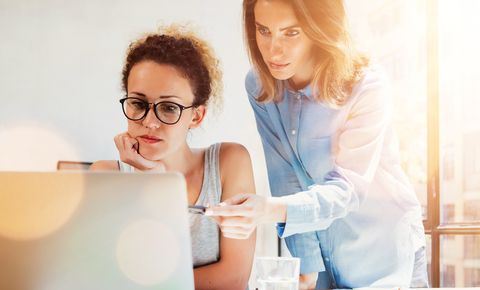 Hobbies actually help us to cope with stress, so how perfect would turning that hobby into a business be.  Our clients for Beauty Guild courses often tend to begin as wanting one or two treatments they can do from home, for an extra income, which is ideal for short courses.    As well as doing something you love, you can also earn a few pennies.  How good would that make you feel about yourself?
Starting A Website
Think about starting a website.  These days it's quite easy to do, and we can provide the help through our free course coming soon.  If you were scared of starting a website because you thought it would cost a fortune, don't worry, it won't.  I'll be sharing tips on how easy and cheap it can be.
Just sign up for our newsletter below to get access to this course once it's online, which will be in a matter of weeks.
Meeting New People
If there's one thing that making a business of your hobby means, it's meeting new people with the same passions as you.  You'll meet people online and in real life who are interested in what you have to say, and who are your potential customers.   Connecting with those people online adds another full stream to your business, and lets you be open 24/7 for new business, even while your physical self is sleeping.
Think how powerful that is.  A new client might want to book you, but works night-shift, and looks online for someone they can book online, and not have to stay awake to get their appointment for a big night out in a few weeks.  They could book you at 3 in the morning….
Making Money
Well, this is the ultimate goal, isn't it…  We all want to make some money, especially if we have hobbies we can turn to cash, and it's incredibly satisfying to get paid to do something you love.  If I've had a stressful day, I love to have facial clients, as carrying out a facial does the same thing for me as having one done.  It's relaxing and calms my brain too.
If nails is your thing, start a website about nails.  Your passion will show through and the ability to attract more clients will increase with time.  If you write quality articles that make people want to come back to you for more, you'll start to build up a dedicated base of readers that like what you do, and helps to promote the services side of your business, as well as beginning to show you as an expert in your subject.